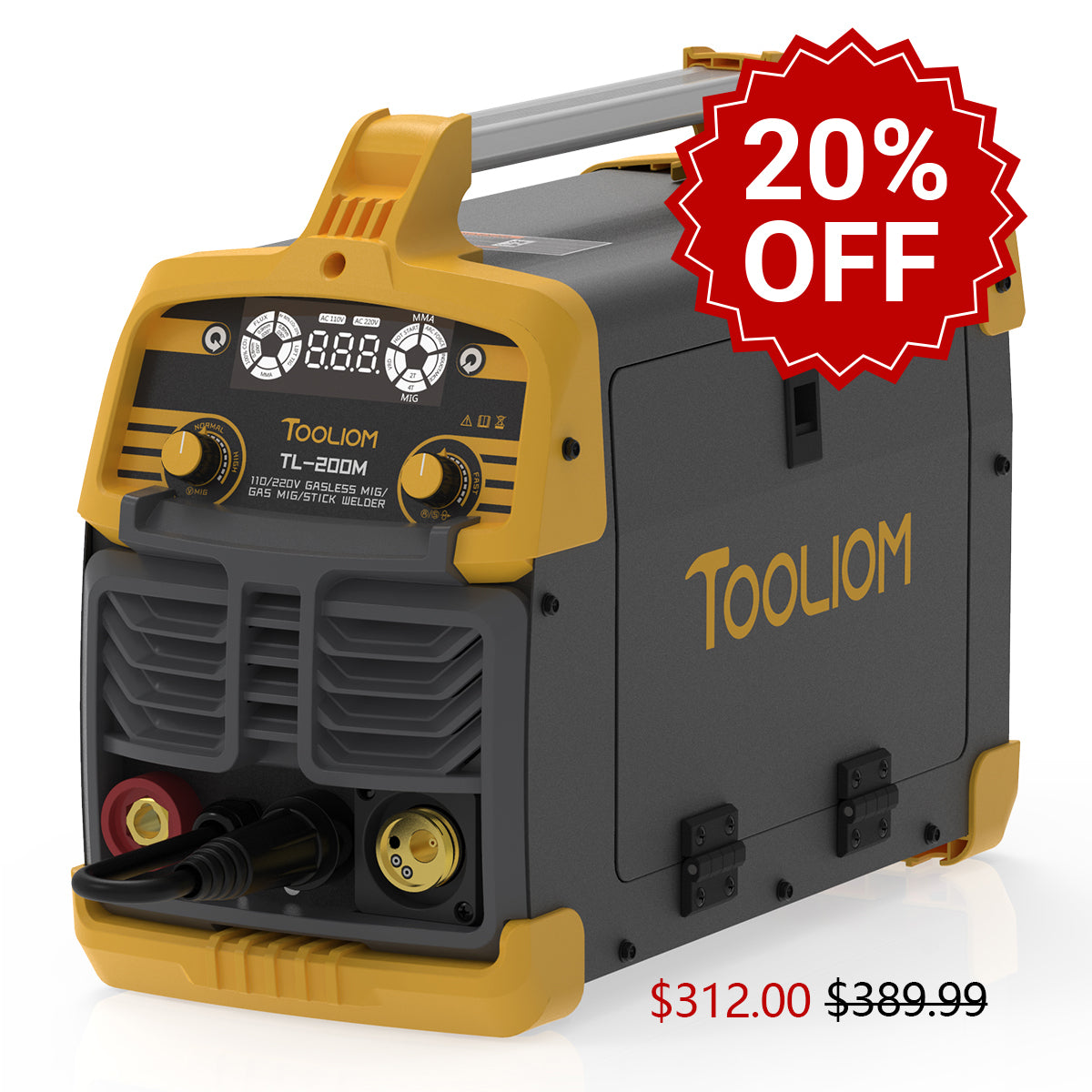 3 in 1 Welder
Synergic Adjustment: Stable and safe.
One-button design: Four welding settings, easily switch.
3 Functions in 1: MMA, Lift Tig, Flux Mig, Gas Mig.2T/4T
Operation: Handle spot welding and long-time welding effortlessly.
SHOP NOW
Plasma Cutter TL-50C
Non-touch Polit ARC: safely start arc before touching plates.
Clean and Smooth cut: Rough, painted, and rusty materials.
Auto-adjust Voltage: Suits 110V and 220V input power.
Digital display: Read and control in time.
SHOP NOW
2 in 1 Welder
Excellent Arc stability: Advanced IGBT inverter technology.
High-Frequency Arc Start: Reduces tungsten and material waste.
2 in 1: Stick & HF TIG.
Weld a big range: steel/stainless steel/carbon/iron.15-200 amps suitable for both thin and thick workpieces.
SHOP NOW